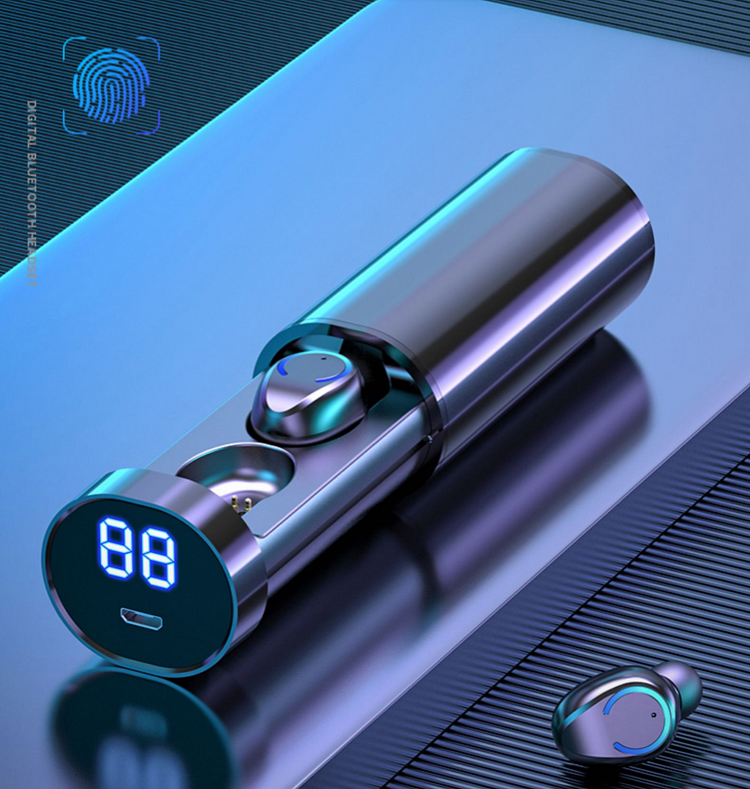 Overview:
1.Bluetooth V5.1 chip, bringing more efficient and convenient use experience, faster connection, more stable transmission, higher sound quality!
2.Using graphene metal speaker unit, the sound quality is smooth Texture, natural sound.
3.Magnetic charging compartment increases battery level display, charging compartment The remaining power is clear at a glance, getting rid of the embarrassment of exhausting power.
4.Equipped with a charging compartment, which can guarantee continuous navigation for a long time even when going out don't worry about the embarrassment of no battery.
5.Binaural separation design Two devices can be connected.
6.Compatible with mainstream Bluetooth devices and supports multiple APP platforms The stability of Bluetooth transmission connection distance is also greatly improved.

Specifications:
300mAh Recharge Cabin capacity.
4-5h Music time (Listen to binaural songs).
3-4 "Time Charging room Charging time.
Tap play/ Pause .
Double-click Switch up and down.
Press 3 times Volume adjustment.
Long press for 3 seconds Summon Siri.

Package Content:
1 x Bluetooth Headset